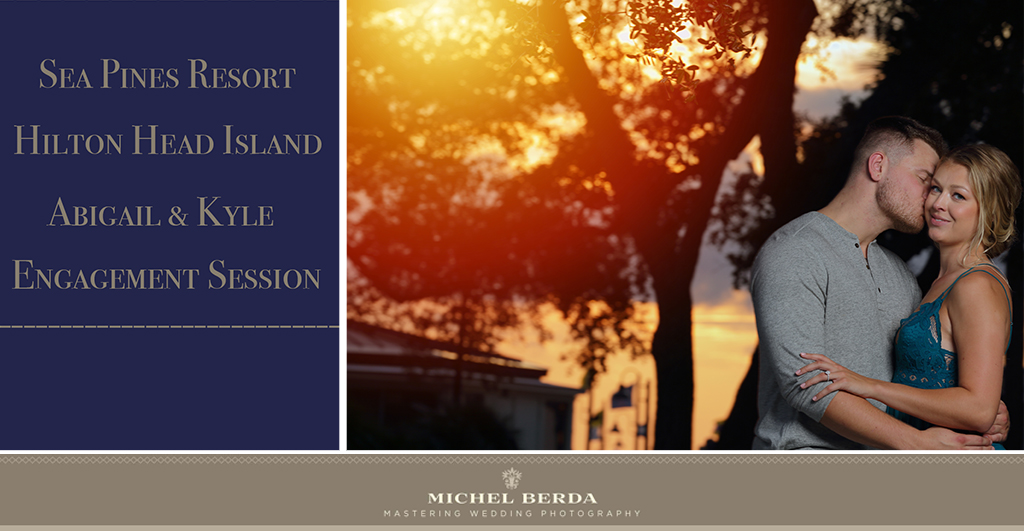 Today inspiring engagement session blog post for Abigail & Kyle is so precious. Two pretty amazing smart caring couple. Kyle a collegiately and professional football player and Abigail getting her master in Colorado. In writing this blog post, I am very honored and grateful to have them as my client in me being a part of their wedding day. They are perfect for one another and will have such a great life together.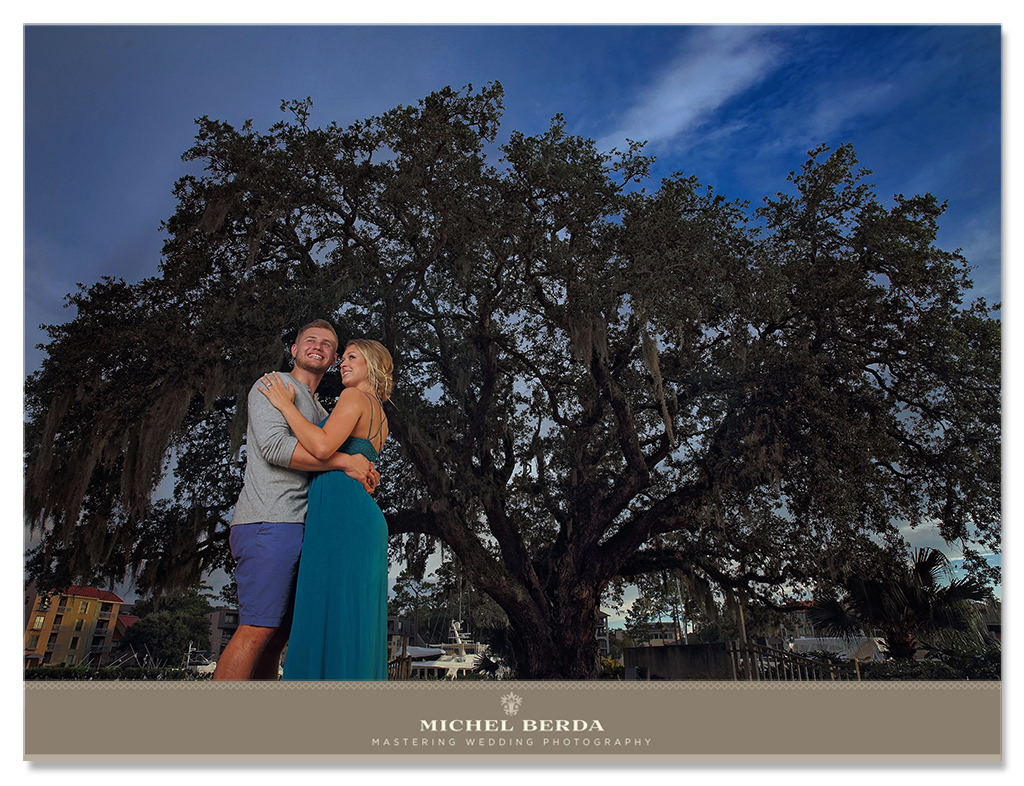 Back on Valentine's day of 2020, we decided to attend the HHI bridal show at Sonesta Resort & Spa. My wife owns Lordis Loft Salon & Spa that has a huge following a well respected and established Aveda salon that beautifies many brides and bridesmaids by offering them bridal hair and makeup. At this wedding show, we had a great time and it was a total success this is where we met many new couples including Abigail & Kyle. I love all of the Hilton Head Island wedding venues as I quite often find myself commissioned to capture many weddings on Hilton Head Island, SC.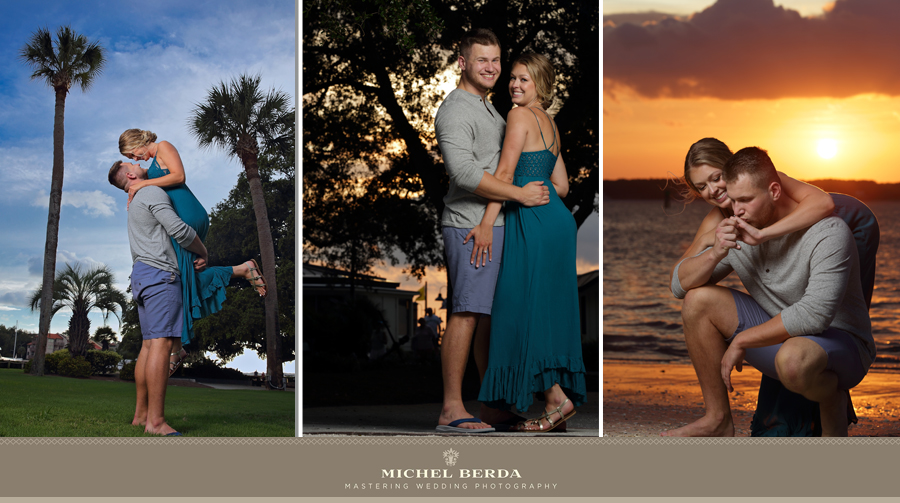 Here is there love story and about the engagement session that I captured for them at Sea Pines Resort. Including some master lighting and sunset photos that they will love forever. Enjoy…!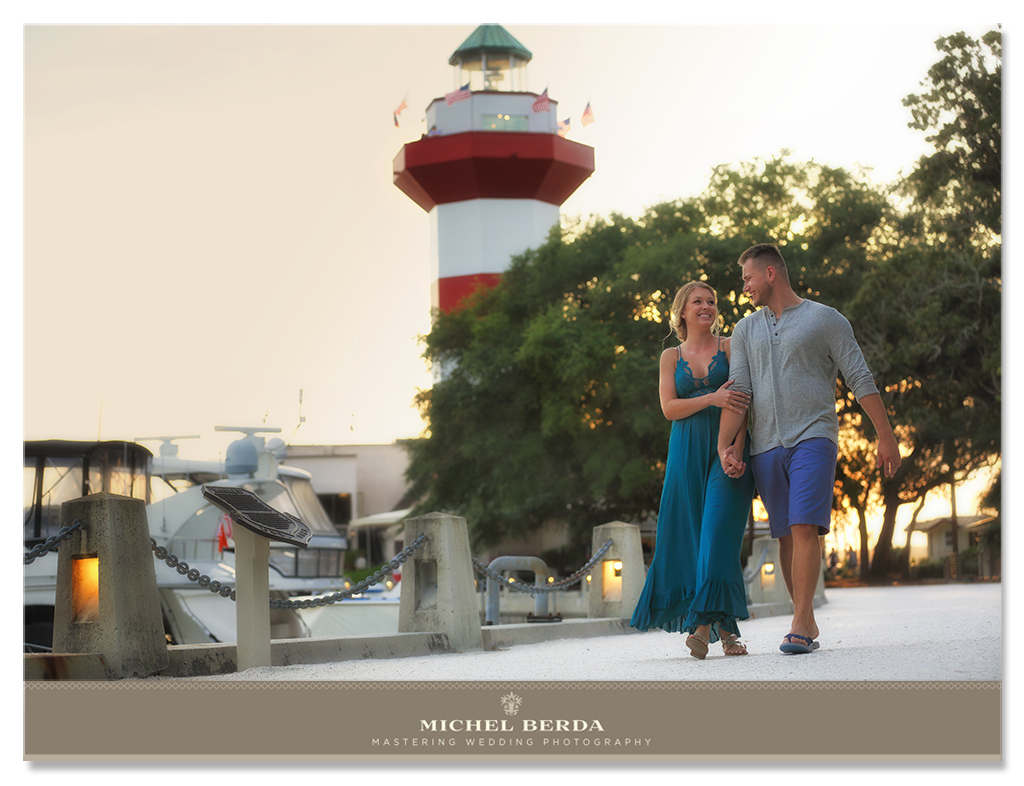 Kyle and I met at our senior year internship at Penn State. We were both internings with the Youth Service Bureau but in different programs. A local grocery store donated their expiring food to our organization to disperse to the clientele, so interns often logged all the inventory when the shipment came in. I walked down one day to grab some items for one of my clients and I saw Kyle (whom I never met prior) smelling a sweet potato. He looked at me and said, "I thought sweet potatoes were supposed to smell sweet". Eight months later, Kyle threw a football to me on the beach with a ring tied to it (football because he played collegiately and professionally).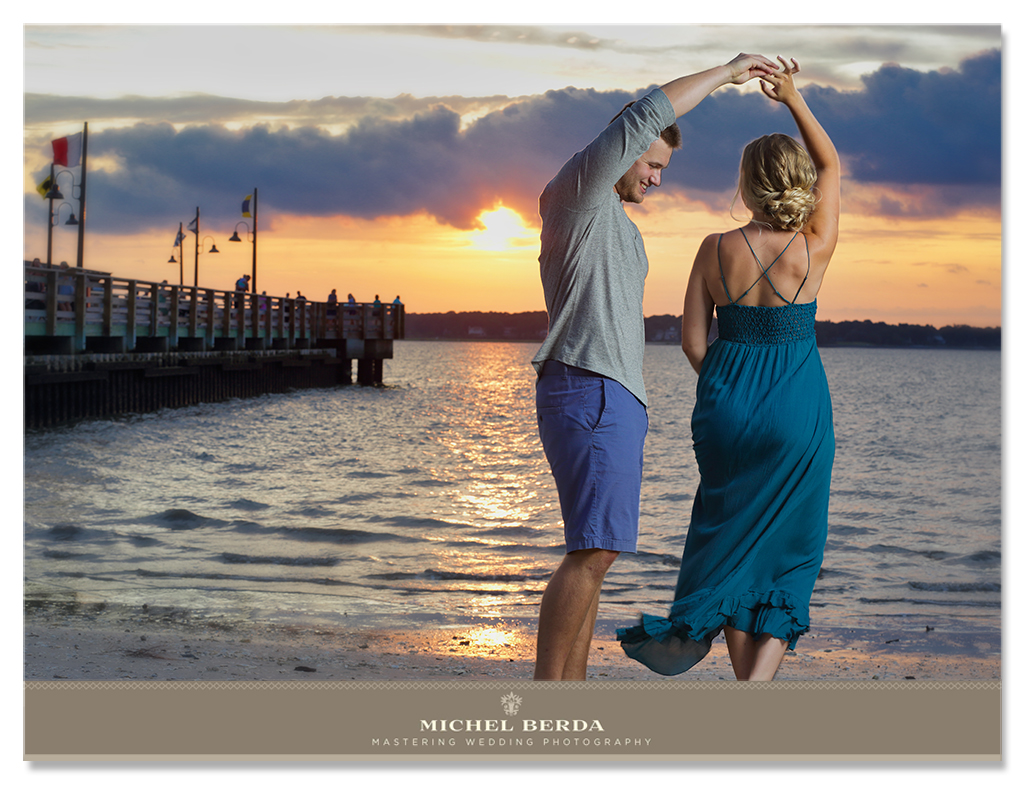 Now, we are planning our special day at the Sonesta Resort! We chose Hilton Head because I have been going there with my family every summer since I was born, and everyone was excited to include Kyle in on our tradition. He knows it's my favorite place!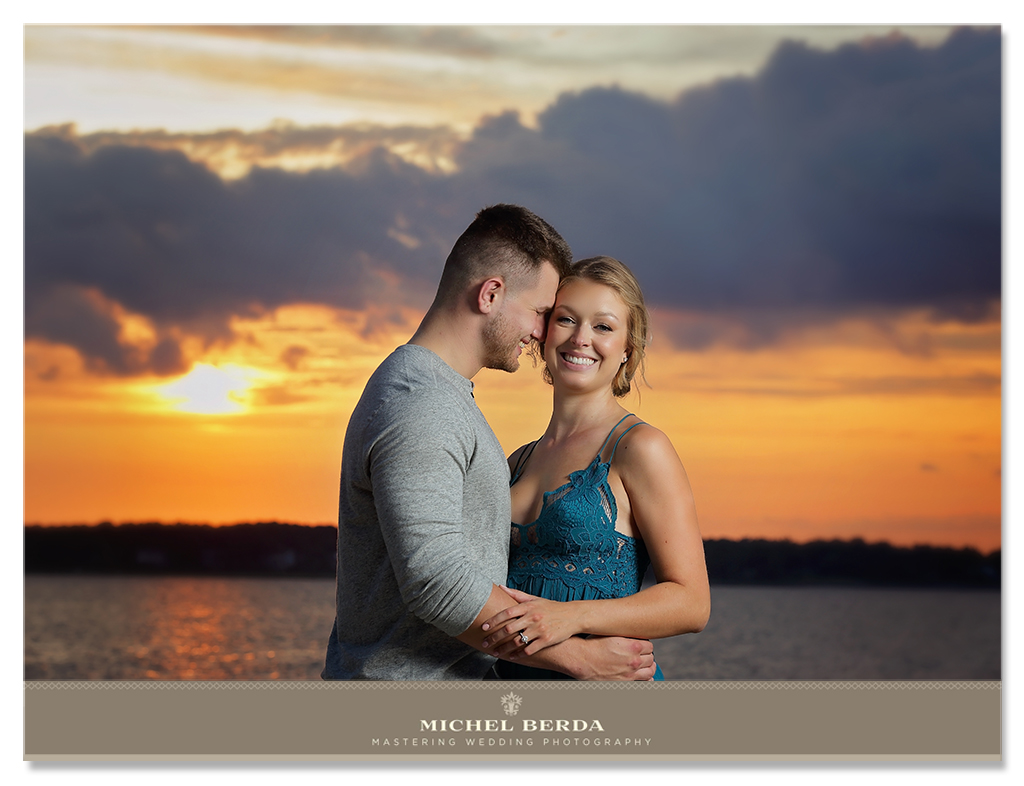 As a surprise, Valentine's day gift to me, Kyle booked us tickets to the HHI bridal show. We were touring the Sonesta and saw a photo placed on their outdoor fireplace; it was a stunning photo with the moonlight shining on the couple posing on the beach. We both agreed we needed to hire this photographer for our special day! Luckily, Michel was at the bridal show and we quickly made our plans for him to photograph our wedding. Kyle and I lived in Atlanta so we were lucky to be near HHI for wedding planning.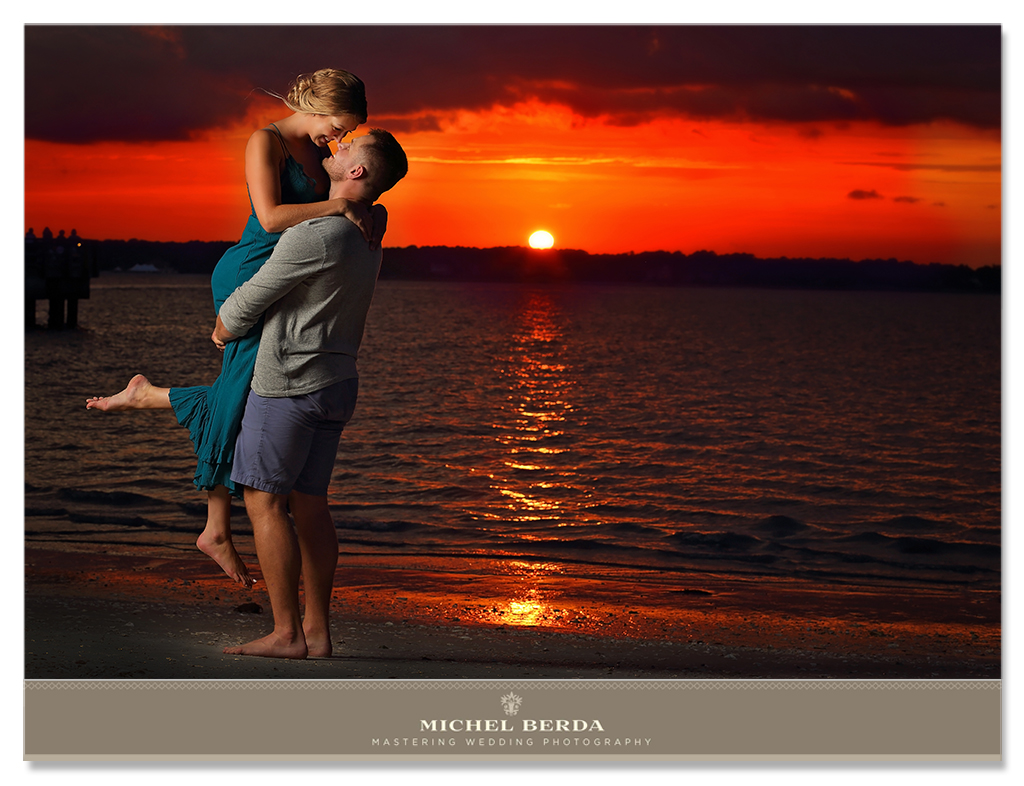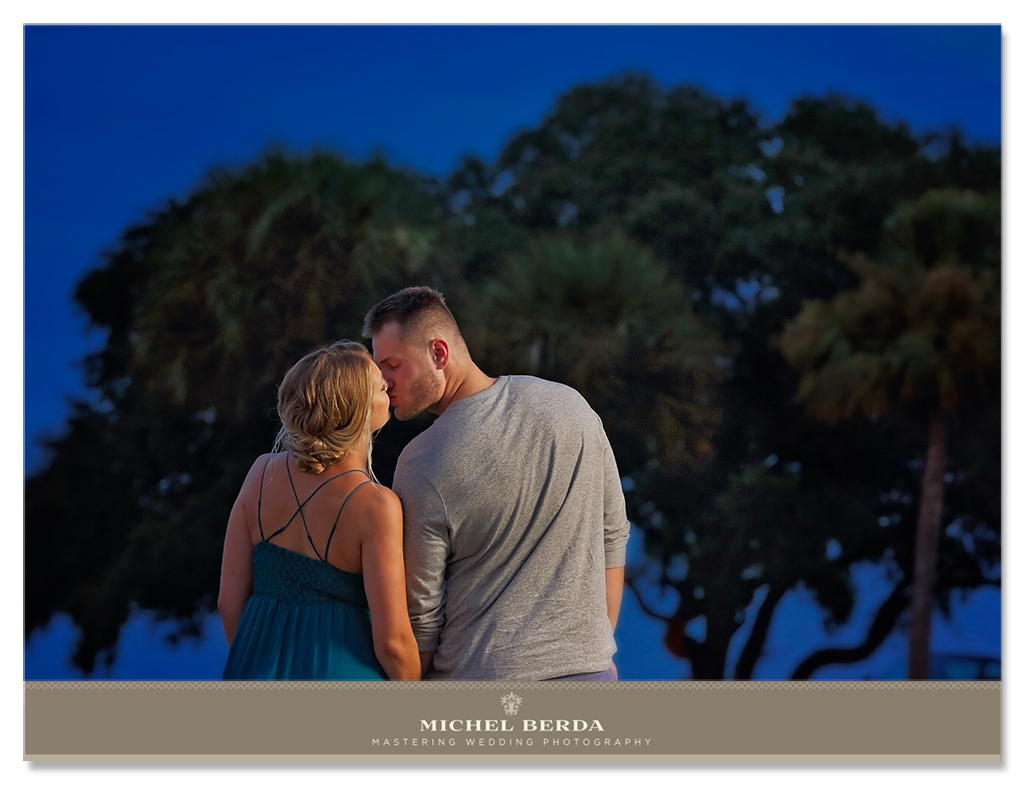 When I got into Graduate School out in Colorado, we had to make some adjustments and get things done in-person early. Michel with King street Photo Weddings was so flexible and willing to do our engagement shoot early on, so we planned for the week before we moved. On the day of our shoot, the weather radar was not looking great but Michel patiently and graciously agreed to do our shoot rain or shine since we were moving West soon; as long as we were happy! Luckily, it ended up being a beautiful day and he captured amazing sunset photos, my favorite. They are absolutely beautiful photos that we will cherish forever!
ABOUT THE PHOTOGRAPHERS & CINEMATIC VIDEOGRAPHERS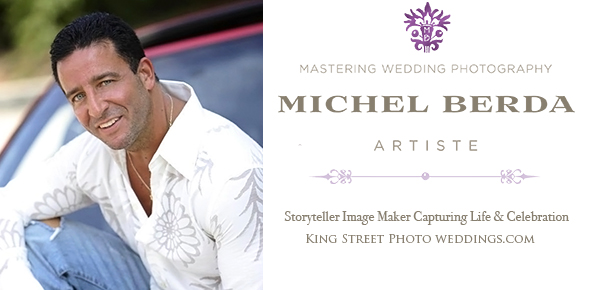 King Street Photo Weddings is a team of wedding photographers and cinematic videographers serving SC and beyond. We specialize in fine art, unobtrusive, timeless, perfectly captured both wedding images and videography. Are you planning a wedding? Click here to view our engagement photos and here to view our photography wedding portfolio, and here for our cinematic wedding portfolio or contact us here for availability and investment. Happy wedding planning!
To see more of our photography & videography click on the related featured blog posts below. Keep smiling & enjoy;