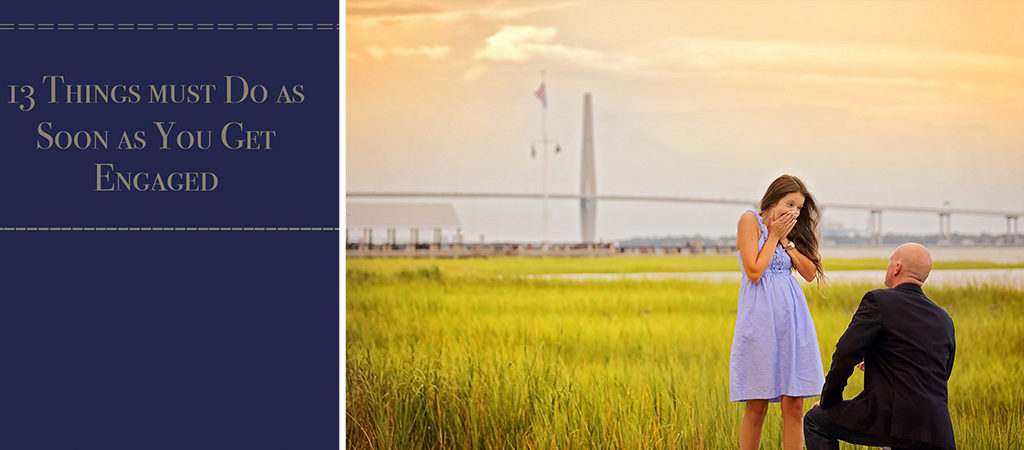 You have dreamed of this day forever. Congratulations to you both. It is just surreal and it just happened. Both of you want to spend the rest of your life, by being partners, to share love, emotions and all that life has to offer. This is why I wrote this blog post of these are the 13 things must do as soon as you get engaged.
Now you must take baby steps, towards having one of the best and most magical day of your life your Wedding. Your computer or PDA is going to love you and everyone around you is wondering if you are just stuck behind your computer and PDA all the time. Because this is so overwhelming to even know where to start, I have created this post to make it easier for you by giving you more time you can spend with your love. Enjoy;

Announce it to the world Family first & celebrate.
Yes, nothing better and more exciting than letting your family and dear friends know that you are tying the Knot.
Get Ring Sized & Insured.
No chances here your first call is to your insurance agent by putting some insurance on your Bling the most one of the most valuable jewelry you will ever have. Next, with your love make it a date and go to your jeweler to size it perfectly.
Talk To Your Parents About Your Wedding Day & Budget.
This is the most critical and right decision you will make to have a stress free wedding. Once you agree on the wedding budget expect it to go 5 to 8% less if you are conservative, and 15 to 20 % more if you want to have it your way.
Discover your Dream Wedding.
Now you're allowed to go on your computer and type anything you want to do with your wedding. Pin it Instagram it and research it to your taste that is what matters.
Decide If You Want a Local Or Destination Wedding?
Do you have it in the current city you live in or did the destination weddings you saw online catch your breath, and you simply just want to just spring into a destination wedding?
Set A Couple Of Wedding Dates.
Never settle for one date. Your wedding venues & wedding vendors get daily inquiries and there are 5 to 10 more couples & maybe more that want the same exact date. Always have back up wedding dates.
Research Your Choice Of Wedding Venues, & Season.
You have made your decision, you know your budgets, you have narrowed down many wedding venues. Send them an email or make the phone call let them know of your interest if they have the venue available for the selection of your wedding dates. Now plan a weekend and get the ball rolling bring both of your parents. Next and the best advice I hear from all married couples, never walk away from your gut feeling that this is your wedding venue, you must act on it because it feels right and perfect for you and because the next couple or couples could beat you to that booking. I have put this guide of the venues in Charleston, SC & Hilton Head Island, SC (Coming Soon) together for you to make it that much easier.
Book Your Wedding Photographer First.
While there are 1000 of endless possibilities of anyone having the honor and privilege to capture your special day, once again there are other couples contacting the same wedding photographers. Narrow them down to 5, and grade them in the following ways. 1) Do you love, love the wedding images you see? 2)Is that photographer and ambient light photographer? Do you not want a wedding photographer that can also capture super amazing sunset photos and your reception? That would require a lighting expert. This is so important and many wedding clients wish they would have given a stronger thought process to this. 3) How quick and often does that person return your phone calls, emails and she or he open to how you envision your wedding day to be captured? Do you consider she or he a helpful wedding photographer? 4) Does she or he have extensive years of wedding photography if not decades? Can she or he offer you some amazing help in building a master wedding photography timeline to make your day seamless and perfect and guarantee you that no wedding images will be missed? 5) When you ready to sign on the dotted line, book her or him from your heart, because this is why you made this very delicate choice and how they will return that love in the wedding images they produce for you. 6) Book your engagement session with them immediately. You will need this first for peace of mind, that you made the perfect choice by the images she or he will produce, and more importantly, you will need these amazing engagement images for your wedding website, and to share on IG and why not?
Built your wedding Website.
Let the fun time and your creative juices flow by getting your family, friends, and guest excited about your big day. Design your theme, be very specific on the details about you both, your wedding venue the address, room blocks, about that state or city, remember everyone has access to it make sure you are securing your info. For creating this here are some trusted wedding websites. Applycouple, Joy, Wedding Window, The Knot, WeddingWire, Zola.
Think About Booking A Wedding Planner.
Sure you can handle everything, but how about you put your vision and trust and stress way less by having one person or wedding coordinator team do what they do best. I have put this guide together of local wedding planners in Charleston, SC & Hilton Head Island, SC together for you. (Coming Soon)
Research Your Dream Wedding Dress.
Get your inspiration from the web, narrow down your favorite designers and cost. Find that perfect bridal store and book your bridal fitting consultation, bring your mom and some dear friends try on, cry and bring your photographer, you will never get back those precious images.
Decide On Your Bridal Party.
You are both loved and you want to have everyone in your bridal party but clearly, you just cannot have that many. Be thoughtful of who you pick and cognitive of their expenses and if they can attend? Pick your maid of honor and best man, do you also want an odd or even number? Choose wisely, communicate with your love and them and implement.
Relax & Let Your Wedding Vendors Plan & Help You By Making It A Perfect Day seamless day.
You have taken these necessaries big steps forward congratulation are in order. You have followed these helpful engagement tips, let your wedding team take over now that you have given them your exact vision and you chose them for that specifically. Now plan a date or many with your love because you will be doing this forever. Connect, love, curate and have fun because the best day is just ahead of you.

About, The Photographers & Cinematic Videographers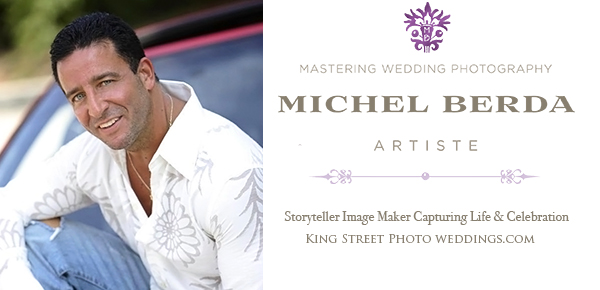 King Street Photo Weddings is a team of wedding photographers and cinematic videographers serving SC and beyond. We specialize in fine art, unobtrusive, timeless, perfectly captured both wedding images and videography. Are you planning a wedding? Click here to view our photography wedding portfolio, and here for our cinematic wedding portfolio or contact us here for availability and investment. Happy wedding planning!
To see these beautiful venues and our photography & videography click on the header post above, then you will see below from our previous blog post some of the amazing weddings on the bottom of the post that we have had the honor to capture, just click on the related links and enjoy;